Posts Tagged virus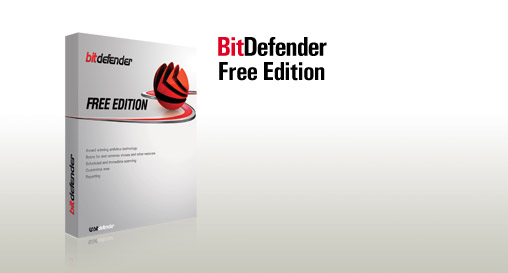 Version 10 of Bitdefenders Free version is out and available to download for Windows. While an on-demand and not an on-access scanner, there are other 'better' versions in the Free range (like Grisofts AVG), BitDefender appears to have a slightly better scanning engine and definition database, so it could be used as a secondary step when scanning files from known dubious sources.
Related Websites
Antivirus scanning update for WMF I hung on to the last batch of 20 wmf exploit samples I had been working with for the purpose of testing my clamantivirus install against them to see when "full detection" of all 20 had been acheived. Last night, with version 1227 of the daily.cvd database, they were still......
So who is behind Windows Police Pro Virus / Rogue Security Software? As I've seen the continuing FLOOD of searches for some way to Remove Windows Police Pro, I've been starting to wonder at the who is behind this particular piece of junk software. These programs aren't written by your average ordinary virus writer, there is really too much spit and polish......
Items To Contemplate Before Starting A Weblog If you are starting a blog, what things must you consider first? Well, here is a collection to get you going, taking you from why you are blogging to blogging security. Why do you want to blog? – It seems daft, but put a reason to it now. Are you......
According to a post by PC Pro UK, Microsoft admits to scanning system files of Microsoft Windows users during Software Updates.
The article is specifically about the botnet infection rise, but Microsoft apparently discloses that the way they can gather these stats is by scanning the files of users computers looking for specific infections before applying updates and fixes.
While I am a fan of server based updates and mass security patches to tackle the surge of malicious software, being a staunch privacy advocate I believe Microsoft should acknowledge exactly what they do during this procedure and even offer users the choice to just receive mandated patches rather than a full remote scan.
Personal privacy is now beginning to fall back into the hands of users who are forced to look for third-party solutions to keep their private data out of reach from the OS provider. Regardless of what fancy tools Microsoft will integrate into its OS' to help a user manage and store data, if we don't know exactly what Microsoft looks at remotely we must use additional tools such as remote file storage and encryption utilities to keep our data for our eyes only.
Related Websites
webOS 1.4.5 Now Available For Sprint Palm Pre and Palm Pixi Users Last week, Palm finally released the webOS 1.4.5 update for the Sprint Palm Pre and Palm Pixi. While the latest OS upgrade is available in Europe since last month, there's still no news as to when Palm plans to release the webOS 1.4.5 update for Verizon and AT&T customers. If you......
Must Have Blogging Tools Blogging has developed a serious place for itself in the internet community for many different purposes including personal use and business uses. As a result, it has evolved into becoming a truly essential tool for people who want to build communications, deliver up to date news and information and otherwise......
Free Financial Management Software When it comes to your getting out of debt, having the right software can actually make a real world of difference. Some people tend to manage their efforts at debt reduction with something that is as simple and as straight forward as a computer spreadsheet while other people tend toward......
Symantec has published its research findings and reveals India is now the largest exporter of viruses. Security watchdog blogged the warning last week with the news that the UK has dropped down in the list.
Russia follows in number 2 while the US still leads as the worlds largest exporter of spam.
Related Websites
Bulk Water Exports: Alaska City Wants to Sell the World a Drink June 2, 2010 As demand for freshwater increases globally, a few companies and water-rich countries envision water shipped in large tankers designed for oil as the next big supply-side solution. Two American companies and a small Alaska city are drawing closer to an export agreement that ships fresh water from......
What's wrong with debt? Today America watched as the stock market experienced the greatest one day loss in seven years. By the end of the day the market had fallen just over 504 points. The news of financial collapse of Lehmen Brothers and Merrill Lynch caused great fear and angst. How did these financial......
Fishing Report: August 05, 2011 Lake fishing has been good for bass, catfish and some trout Anderson: Using spinnerbaits and crankbaits will get you some great catches here. While bass is the best catch in this lake, you will still get a few occasional surprise trout on your line. Jigging is the best method to......