Posts Tagged virus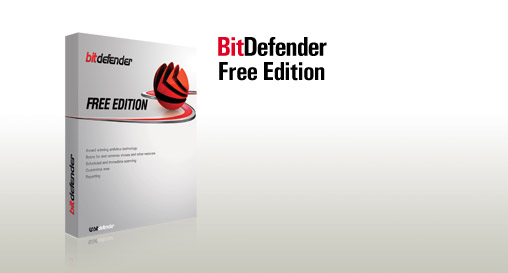 Version 10 of Bitdefenders Free version is out and available to download for Windows. While an on-demand and not an on-access scanner, there are other 'better' versions in the Free range (like Grisofts AVG), BitDefender appears to have a slightly better scanning engine and definition database, so it could be used as a secondary step when scanning files from known dubious sources.
Related Websites
Antivirus scanning update for WMF I hung on to the last batch of 20 wmf exploit samples I had been working with for the purpose of testing my clamantivirus install against them to see when "full detection" of all 20 had been acheived. Last night, with version 1227 of the daily.cvd database, they were still......
Search Engine Optimization For Dummies Many people have said to me that they can't afford to employ a SEO company, but they would still like to get better search results on Google, Yahoo and MSN searches. Are there any basic rules that they can follow to improve their ranking on search engine results pages (SERPs)?......
Wordpress Backup Wordpress Backup is an essential plugin for all Wordpress blog administrators by the Blog Traffic Exchange. It performs regular backups of your upload (images) current theme, and plugin directories. Backup files are available for download and optionally emailed to a specified email. Don't get caught without a recent backup of......
According to a post by PC Pro UK, Microsoft admits to scanning system files of Microsoft Windows users during Software Updates.
The article is specifically about the botnet infection rise, but Microsoft apparently discloses that the way they can gather these stats is by scanning the files of users computers looking for specific infections before applying updates and fixes.
While I am a fan of server based updates and mass security patches to tackle the surge of malicious software, being a staunch privacy advocate I believe Microsoft should acknowledge exactly what they do during this procedure and even offer users the choice to just receive mandated patches rather than a full remote scan.
Personal privacy is now beginning to fall back into the hands of users who are forced to look for third-party solutions to keep their private data out of reach from the OS provider. Regardless of what fancy tools Microsoft will integrate into its OS' to help a user manage and store data, if we don't know exactly what Microsoft looks at remotely we must use additional tools such as remote file storage and encryption utilities to keep our data for our eyes only.
Related Websites
A Guide To Picking A Website Hosting Service Website hosting services allow individuals and organisations to make their own website accessible to the world web, by using space on a server either owned or leased by them, for the clients use. With internet connectivity as a data centre, they are also able to provide data centre space for......
Important Blogging Lessons to Keep in Mind Blogs are incredibly important for grabbing the attention of your market when you are an Internet Marketer. We all know how important it is to have a blog but do we all do the right things to keep them successful? Are we really focusing on small but valuable points when......
webOS 1.4.5 Now Available For Sprint Palm Pre and Palm Pixi Users Last week, Palm finally released the webOS 1.4.5 update for the Sprint Palm Pre and Palm Pixi. While the latest OS upgrade is available in Europe since last month, there's still no news as to when Palm plans to release the webOS 1.4.5 update for Verizon and AT&T customers. If you......
Symantec has published its research findings and reveals India is now the largest exporter of viruses. Security watchdog blogged the warning last week with the news that the UK has dropped down in the list.
Russia follows in number 2 while the US still leads as the worlds largest exporter of spam.
Related Websites
The shame of Korea's orphan exportation I think it's important that we think about this and discuss it in some way, even those of us with Chinese children or soon-to-have Chinese children. It's not unusual for grown Korean adoptees (KADs) to think of themselves as exports...or at least to think of Korean adoption on the whole......
Review of The Program: The Brain-Smart Approach to the Healthiest You: The Life-Changing 12-Week Method There are a lot of different books out there looking to help you live a better life. The majority of the books on the market are little more than self-help books written by self-help gurus. It is rare that a book will come along which is written about a program......
Boomer and Retirement Weekly Reader - Retirement Readiness Edition The Employee Benefits Research Institute is a non-partisan organization that, in recent years, has communicated the bad news about how financially unprepared many Americans are for retirement. The EBRI uses a "Retirement Readiness Rating" to characterize its findings. The 2010 numbers were recently released. The focus is on baby boomers......