Posts Tagged virus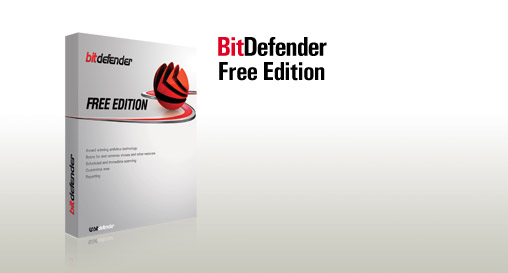 Version 10 of Bitdefenders Free version is out and available to download for Windows. While an on-demand and not an on-access scanner, there are other 'better' versions in the Free range (like Grisofts AVG), BitDefender appears to have a slightly better scanning engine and definition database, so it could be used as a secondary step when scanning files from known dubious sources.
Related Websites
Psychic Access PsychicAccess.com Click Here To Get Your Free Reading At PsychicAccess Right NowBecoming a Psychic Access psychic is not an easy task. We are highly selective, accepting only the best of the best psychics for our team. Approximately one in eight applicants make it to the interview stage, and out......
Armani Code Sheer perfume Review This is a review of the Armani Code Sheer perfume, a perfume for women by Giorgio Armani. This Armani Code Sheer perfume is just the newest incarnation of the Armani Code fragrance. The Armani Code Sheer perfume is reworked to feature a fresh, fruity and floral fragrance that incorporates orange......
Items To Contemplate Before Starting A Weblog If you are starting a blog, what things must you consider first? Well, here is a collection to get you going, taking you from why you are blogging to blogging security. Why do you want to blog? – It seems daft, but put a reason to it now. Are you......
According to a post by PC Pro UK, Microsoft admits to scanning system files of Microsoft Windows users during Software Updates.
The article is specifically about the botnet infection rise, but Microsoft apparently discloses that the way they can gather these stats is by scanning the files of users computers looking for specific infections before applying updates and fixes.
While I am a fan of server based updates and mass security patches to tackle the surge of malicious software, being a staunch privacy advocate I believe Microsoft should acknowledge exactly what they do during this procedure and even offer users the choice to just receive mandated patches rather than a full remote scan.
Personal privacy is now beginning to fall back into the hands of users who are forced to look for third-party solutions to keep their private data out of reach from the OS provider. Regardless of what fancy tools Microsoft will integrate into its OS' to help a user manage and store data, if we don't know exactly what Microsoft looks at remotely we must use additional tools such as remote file storage and encryption utilities to keep our data for our eyes only.
Related Websites
World Wide Web Security Essentials Is Not A Real Spyware Remover. It Resembles The Functions And Looks World wide web Security Essentials is not a real spyware remover. It resembles the functions and looks of genuine spyware removal software but has no capacity to eliminate any virus, trojan or malware. Web Security Essentials is the newest addition to the growing list of rogue Antivirus programs. Internet Security......
Sun Java security updates/ Windows software update rant... Incidents.org has the story on Sun's release of new versions of the Java Runtime Environment and the Java SDK to fix some remote security vulnerabilities. These security vulnerabilities could allow malicious, untrusted code to compromise a user's computer. Sun recommends that users update to the newest version of the SDK......
Import Prosper.com Listing, Loan, Group, Member Data into Microsoft Sql Server 2000 Prosper.com makes all publicly available data accessible via a data export.  They also provide tools for importing that data into Microsoft Sql Server 2005.  What they don't provide is a mechanisms for getting this data into other databases, specifically in my case Microsoft Sql Server 2000.  I have succeeded in......
Symantec has published its research findings and reveals India is now the largest exporter of viruses. Security watchdog blogged the warning last week with the news that the UK has dropped down in the list.
Russia follows in number 2 while the US still leads as the worlds largest exporter of spam.
Related Websites
How to Remove KeepCop | Keep Cop Removal Guide KeepCop is yet another of those rogue antivirus applications that seem to be such a plague on computer users today. These rogue security applications usually installed without permission, or by means of trickery claiming to be a video codec or flash player update. Further they will start out on your......
What's in the News- Edition 4 Welcome to this week's edition of What's in the News. If something strikes a cord with you, please feel free to start a discussion in our forum. 5 Earth Sized Planets in Our Galaxy- I have always found space fascinating and enjoyed watching documentaries on it. The cool thing about......
Boomer and Retirement Weekly Reader - Retirement Readiness Edition The Employee Benefits Research Institute is a non-partisan organization that, in recent years, has communicated the bad news about how financially unprepared many Americans are for retirement. The EBRI uses a "Retirement Readiness Rating" to characterize its findings. The 2010 numbers were recently released. The focus is on baby boomers......